IADC Code S432 PDC drill bits, 6inch PDC drill bits

Specifications
long useful life, high efficiency, wide using range, good gage protection, high cost performance and so on.
PDC bit can be divided to core bit, non-coring drilling bit and anchor bit. This kind of bit has the advantages of long useful life, high efficiency, wide using range, good gage protection, high cost performance and so on. It can drill under low pressure and low-speed, mainly used in the fields of geological exploration, coalmine and conservancy projects & hydroelectric power for drilling. We can provide the matches PDC bit based on different geological conditions and the hardness of rock.
Theory

PDC (Polycrystalline Diamond Compact) drill bit is a new product, with special high-frequency welding techniques, PDC of high wear resistant is welded to the body as cutting edges. PDC bit is mainly used for geological prospecting, coal exploration, water conservancy and power engineering, etc.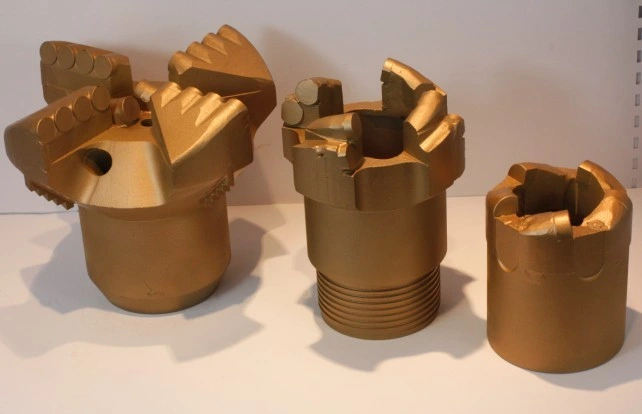 Features

1. It has a super long life. The grinding/consumption ratio of PDC is 20-40 time higher than that of alloy bit and 10 times higher than that of diamond bit.
2. It has high drilling speed.
3. It can be operated with low pressure and low speed.
4. It has a good gage protection.
5. It can be used widely, more suitable for drilling in the stratum with hardness coefficient f<9.
6.It has a low cost.
7. PDC cutters heavy density designed to drill soft to medium-hard stratum(f≤10)
8. Jet nozzles designed for directly flushing the fronts of the cutters,and with high drilling speed and super long life.
Specification
φ50-59, φ65, φ73-75, φ89,φ94, φ108, φ115, φ120, φ133, φ146, φ153

Our Factory

We are a leading manufacturer of drilling tools, like DTH hammers and bits, DTH drill pipes, RC hammers and bits, tophammer button bits, coupling, cross bits, drill rods located in Zhengzhou, Henan, China.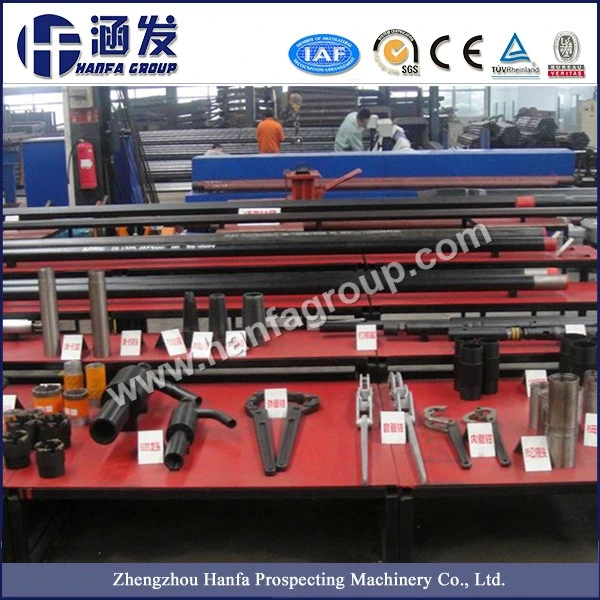 We have rich experience in this field of DTH hammers and bits for 20 years.We have more than 50 sets of processing equipment to ensure the quality of our product, which has proved worthy by our client's recognition. And these equipments ensure large production capacity and adequate stock.We have all the small models in stock all year long and the bigger ones ready within 15-30 days.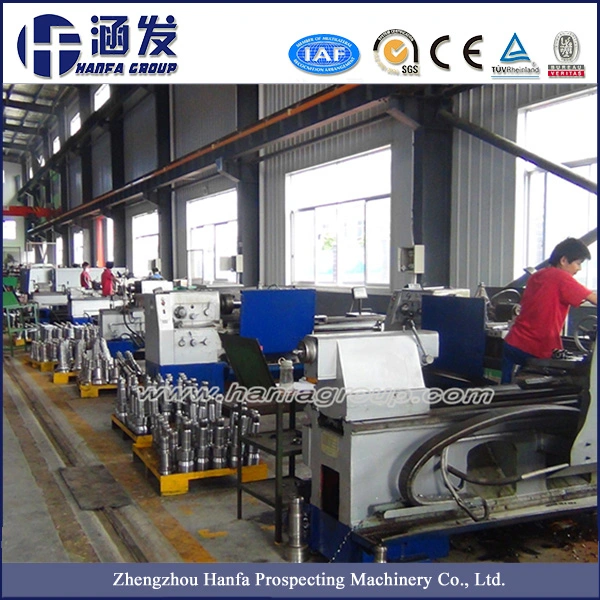 Owing to high quality, professional serivce and competitive price, we have gotten good reputation from our customers from all over the world, such as France, Spain, Italy, South Africa, Iran, Malaysia, Australia ad etc.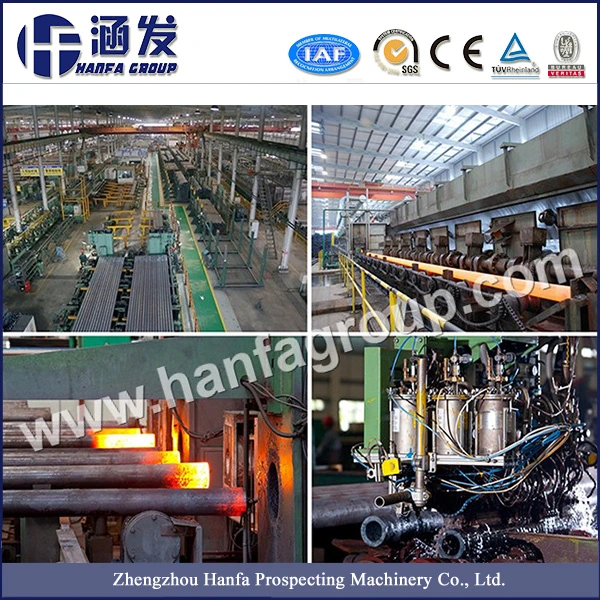 Our Certificate

Our products has been authorized and certified by TUV and ISO9001: 2008. We guarantee the quality of the machines for one year after the trial run (excluding the wearing parts), but not exceeding 15 months from the date on which machines leave the factory.