TRLW Series Decanter Centrifuge Used for Oil and Drilling
Introduction
Decanter Centrifuge is driven by two motors. The main motor drives the drum and the outer casing of differential through belts while the auxiliary motor, after the differential shifting speed, drives the spiral propeller. This will make the drum and the spiral propeller rotate in the same direction with a certain differential speed.
The feed enters the bowl through a stationary inlet tube and it is accelerated smoothly by an inlet rotor. The resulting drilling mud decanter centrifuge forces make the solids collect on the wall of the bowl. The conveyor and the bowl rotate in the same direction, but at different speeds, which has the effect of moving the solids towards the conical end of the bowl for removal.
Features of TRLW Series Decanter Centrifuge
Straight and cone section of the drum are made from 2205 duplex stainless steel material,adopt centrifugal casting process;
Remaining components of the drum assembly are made from SS316L;
Screw carrier adopts YG6 wear-resistant alloy sheet protection.With long life,easy maintenance and replacement;
Diversion port of screw pusher and slag-drip opening of the drum are protected by replaceable wear-resistant alloy sleeve,prolonging the service life and maintenance cycle.
Main Specifications of TR Decanting Centrifuge
Model
TRLW600B-1
TRLW450N-1
TRLW450N-2
TRLW355N-1
TRLW355NB-1
Bowl Diameter
600mm
450mm
450mm
355mm
355mm
Bowl Length
1500mm
1000mm
1250mm
1250mm
1250mm
Bowl Speed
2200r/min
2200r/min
3200r/min
3200r/min
0~3200r/min
Max Capacity
90m³/h
50m³/h
50m³/h
40m³/h
40m³/h
G-Force
815
815
2035
2035
0~2035

Separation

point

5~7μm
5~7μm
5~7μm
2~5μm
2~7μm

Gear Box

Speed

40r/min
40r/min
30r/min
30r/min
0~3030r/min

Gear Box

Ratio

35:1
57:1

Main Motor

Power

55kw
30kw
37kw
30kw
37kw

Auxiliary

Motor Power

15kw
7.5kw
7.5kw
7.5kw
7.5kw
EX Standard
ExdIIBt4/IECEX/A-TEX
Weight
4800kg
2700kg
3200kg
2900kg
3200kg
Dimension

2900*1900

*1750mm

2600*1860

*1750mm

2600*1860

*1750mm

2600*1620

*1750mm

2600*1620

1750mm
(Note: Rotary speed can be adjustable as per user's requirements)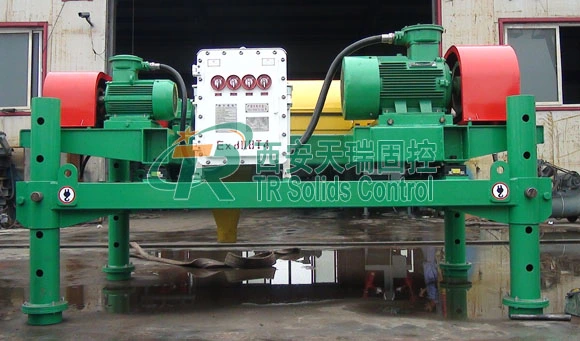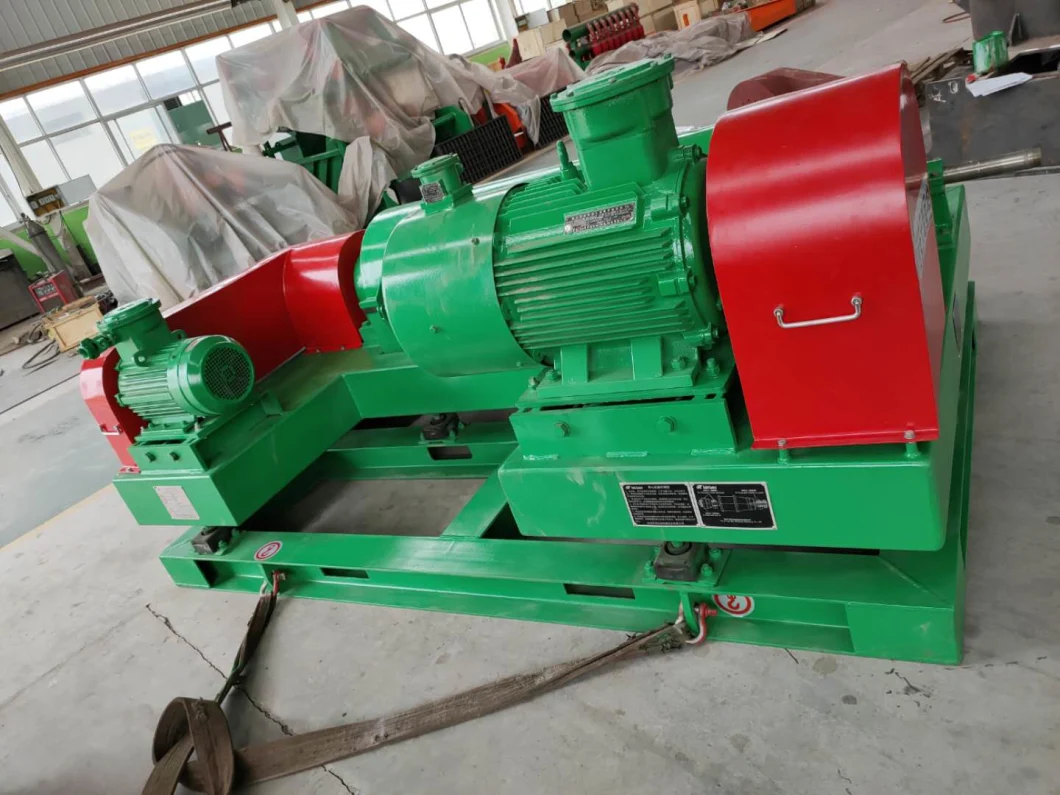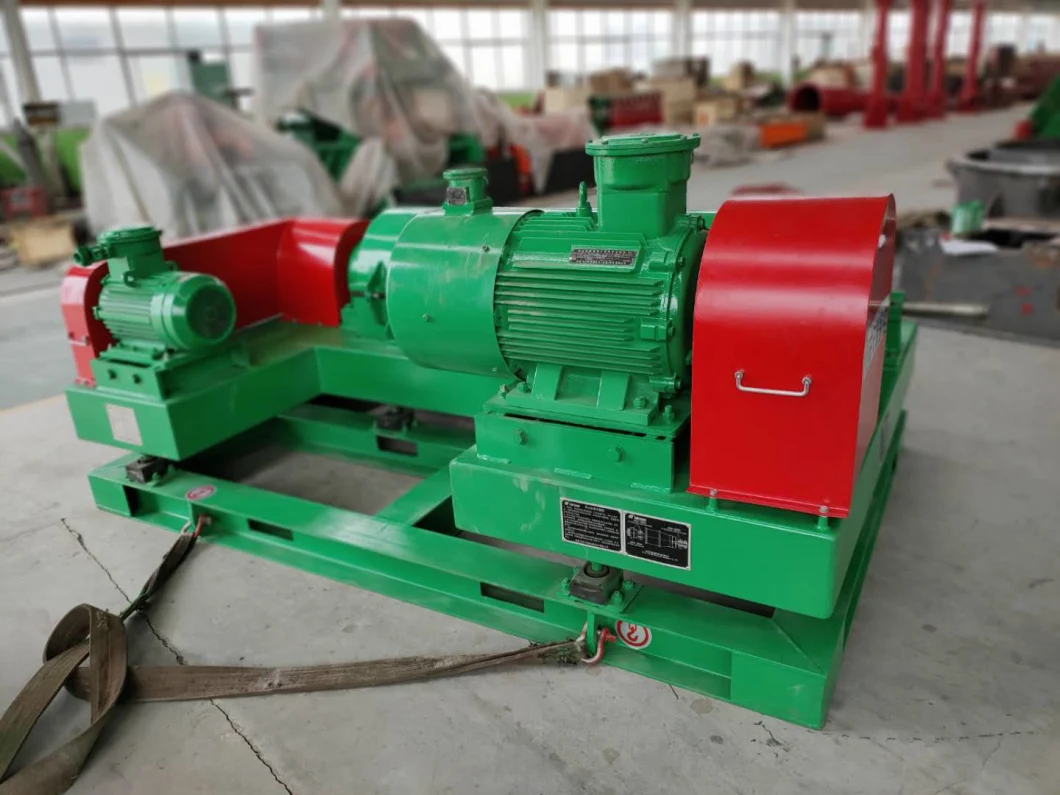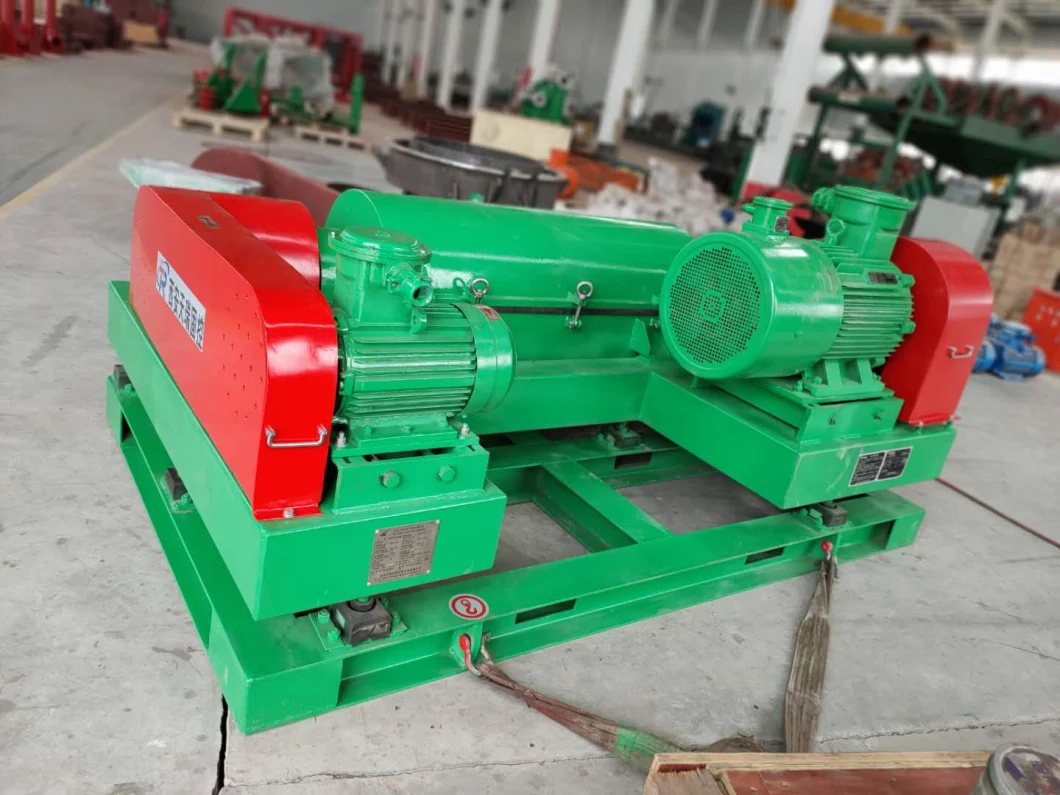 Application
TRLW series decanter centrifuge is widely used in trenchless HDD, city bored piling, oil & gas drilling, Drilling Waste Management, tunneling construction, environment protection, chemical Industry, food industry, Pharmaceutical Industry, Oil Sludge Dewatering Systems, Coal Bed Gas Solids Control System, Oil Mud Seperation, mining, Water Drilling etc.
Competitive Advantages

1. We offer high quality products at competitive price.
2. Shortest delivery time.
3. Flexible payment terms.
4. Timely after-sale service.
5. Most of our equipment can be replaceable with international brands.
6. Our products have been exported to Argentina, Egypt, US, Australia, Romania, Pakistan, Dubai, Abu Dhabi, Iran, India, Indonesia, Vietnam, Malaysia and many other countries.
Why Choose Us
1)Stable quality
2) On-time delivery
3) Competitive price and good service
4) Positive customer feedback from domestic and international market
5) International advanced-level equipment
6) OEM service, your demand is our pursued.

FAQ
1. What are the main materials of your products?
We are focused on casting and processing of grey iron and ductile iron products.
2. What is your MOQ?
We will arrange production based on your drawings and deliver your products as per your requirements. We will do our best to meet your demands.
3. What are your advantages?
1) Professional staff
2) 24 years of casting experience
3) Rigorous quality control system



Company Tenet
Customer's satisfaction is the highest pursuit of TR Solids Control.
http://trsolidscontrol.en.made-in-china.com