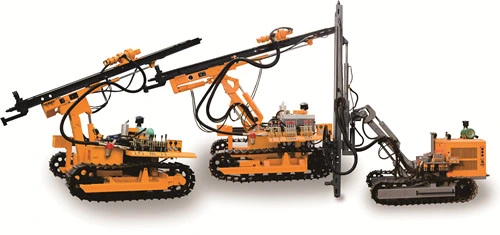 Product Features
1.Equipped with two motors and planetary gear gyrator,has the characteristics of large rotary torque, high
efficiency and durable.
2.Equipped with 40 kw yuchai four cylinder diesel engine,elastic coupling transmission, stable and reliable, with a pre-filter, oil bath type air filter and air filter level 3, vice water tank and is equipped with (antifreeze), greatly improving the diesel engine's adaptability to the environment.
3.Multi-way valve adopts two layers of double entry structure, location is reasonable, easy to operate.
4.The prefilter, oil bath type air filter and air filter level 3, for the diesel engine working under high dust
environment provides the guarantee.
5.Power output gear box with double gear structure of mercury
6.Drill arm, novel structure, convenient adjustment,greatly improve the area of drilling, apply to drill
horizontal hole low. The lowest level hole height 300mm
7.Using engineering with walking motor, strong gradeability, low failure rate.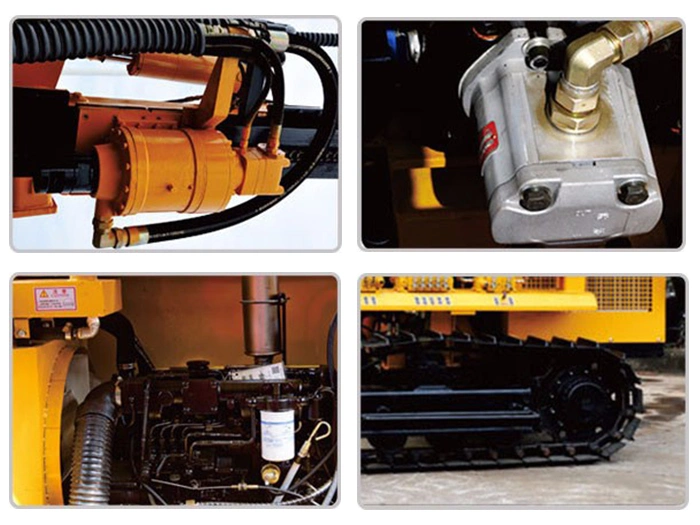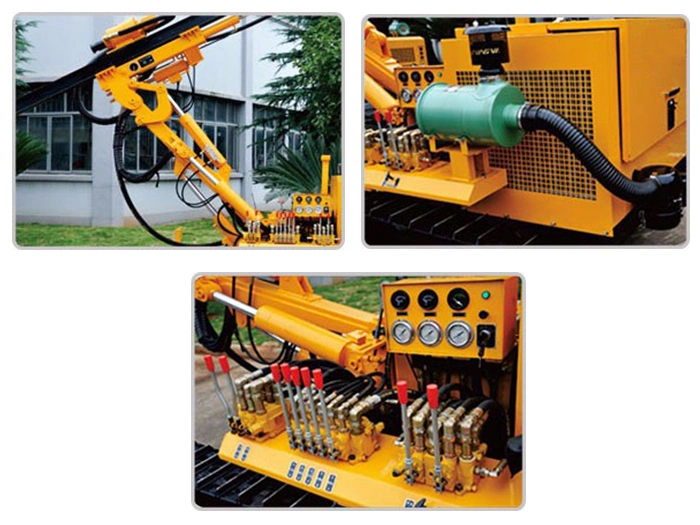 Parameter
Model
Parameters

HFH430

HFH430 hybrid power

rock hardness

6-20

6-20

Borehole diameter

mm

90-165

90-250

Borehole depth

m

30

25

Climbing angle

30 degree

30degree

Propelling way

Cylinder chain propulsion

Cylinder chain propulsion

Propelling stroke

mm

3120

4140

Max.lifting force

kn

35

37.5

Rotary torque

N.m

4500

3100-6200

Rotary speed

r/min

0-120

50-100

Working air pressure

Mpa

1-2.4

1.4-2.4

Air consumption

m3/min

14-35

13-35

Diesel power

kw

66

70kw diedel engine
and 55kw electric motor

Horizontal swing angle of drill arm

degree

Left45 Right45

Left35 Right35

Walking speed

km/h

2.5

3

Ground clearance

mm

400

360

Dimensions

mm

6100*2250*2500

7567*2500*2900

Whole weight

kg

6000

7800
Product Display