High Standard PTA Radial Bearing With Excellent Wear Resistance For Downhole Motor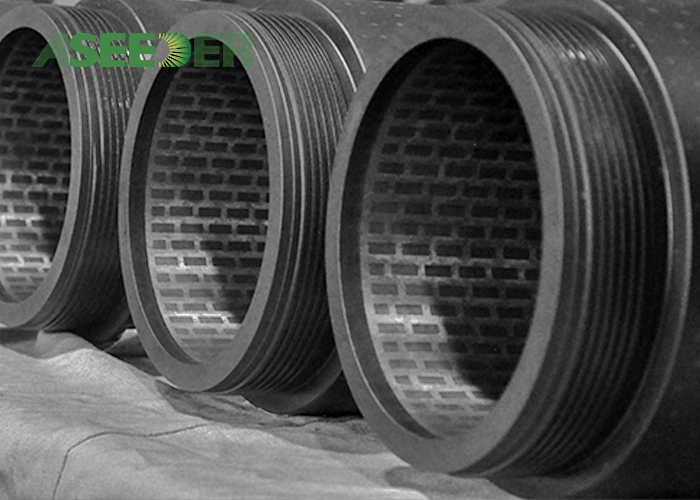 1. Tungsten Carbide Bearing Bushings have the characters of high wear resistance, high corrosion resistance and good compressive properties.
2. It's widely used in petrochemical industries and other industries which call for high properties of the bearing bushings or shaft sleeves.
3. Tungsten carbide BEARING is the basic material among the frictional materials. They are widely use as the basic components for sealing. And the bushings are widely adopted in petrochemical industry due to its excellent performances such as wear ability, anti corrosion etc.
Grades, Properties and Recommended Applications of Cemented Carbide

ASEEDER Carbide have R&D Dept can help customer to develop new grade as per special application.
Aseeder Grade
Co
(Wt %)
Density
(g/cm3)
Hardness (HRA)
TRS
(≥N/mm²)
ZY11-C
9.0-11.0
14.33-14.53
88.6-90.2
2800
ZY15-C
15.5-16.0
13.84-14.04
85.6-87.2
2800
ZY15X
14.7-15.3
13.85-14.15
≥89
3000
ZY20
18.7-19.1
13.55-13.75
≥83.8
2800
ZY06X
5.5-6.5
14.80-15.05
91.5-93.5
2800
ZY08
7.5-8.5
14.65-14.85
≥89.5
2500
ZY09
8.5-9.5
14.50-14.70
≥89
2800
ZY10X
9.5-10.5
14.30-14.60
90.5-92.5
3000
Features:
1. Use 100% tungsten carbide raw material
2. Stable chemical properties
3. Excellent performance and good wear / corrosion resistance
4. HIP sintering, good compactness
5. Blanks, high machining accuracy / precision
6. OEM customized sizes available
7. Factory's offer
8. Strict products quality inspection